Oil pulling is great. But it is so important to make sure you use clean oils for each time you do it. It became a hassle to get a clean spoon, scoop the right amount of coconut oil, put it in my mouth, wash the spoon, etc…
So I came up with coconut bites to make it easy and clean. It feels great to get cold pieces of coconut oil in my mouth to chew. Enjoy!
Easy Coconut Oil Bites For Oil Pulling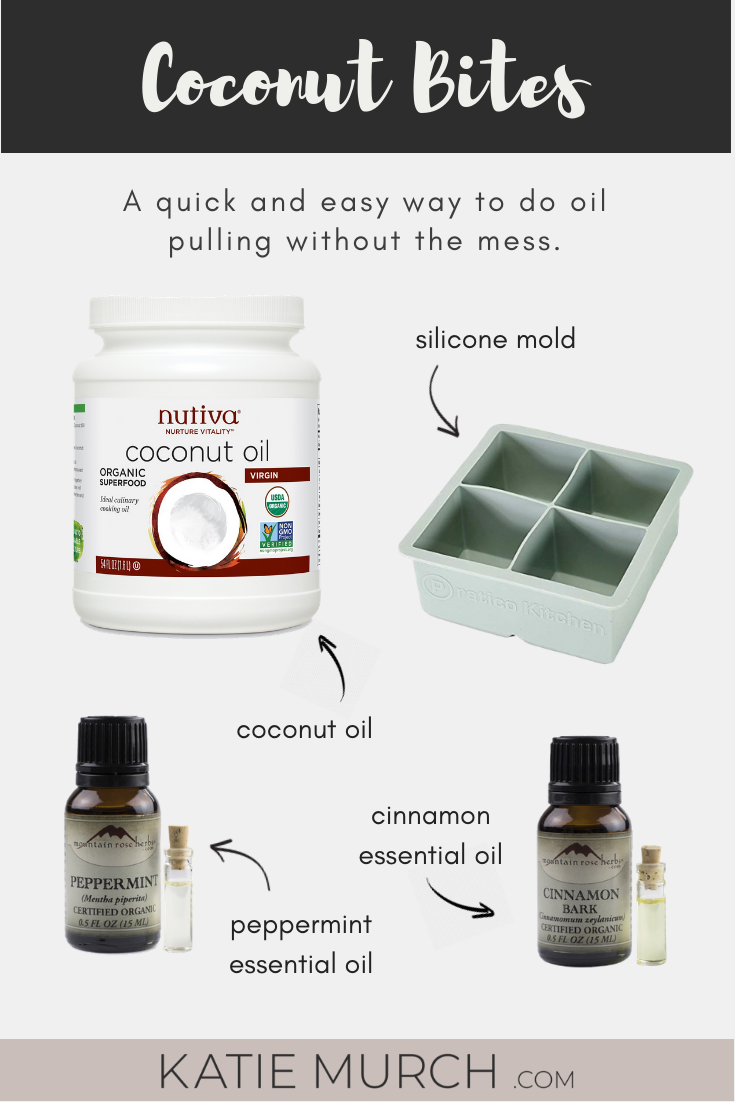 Prep Time

5 min

Total Time

5 min
Ingredients
¼ cup coconut oil (melted)
Peppermint essential oil
Cinnamon essential oil
Favorite silicone candy mold or ice cube tray
Method
1
In a bowl, add the coconut oil, 5 drops of peppermint essential oil, and 4 drops of cinnamon essential oil. Stir well with wooden or silicone spoon until mixed.
2
Pour into a silicone mold and put in the freezer until hardened (about 20 to 30 minutes).
3
When hardened, pop out the "bites" from the mold into a clean, airtight container. Store in the refrigerator until you need it.
When you're ready to use, just pop a ``bite`` when it's time to do oil pulling. Chew and let it melt in your mouth, swish for about 10 minutes, and spit when done.